This thread will serve to begin discussions on a development for a primary city for The Empire.
To start things off, I will give my impression. Please do give your feedback and input.
There are some cities in Europe that are what I think of when I think of the Empire:
I imagine a fortress, or a castle sitting high within the city (Wurzburg, Germany actually was built this way) which serves as the center command. Not only is it a force to be reckoned with, but it is deep within the city, so that it does not fall first, and has the best chance of survival. It also serves as a great strategic watch, for when you are in it, you can see far beyond the walls of the city. Within it may be the residence for the Emperor.
Around this fortress sit the estates of those in power, and while they may have their own lands elsewhere, this is where they reside when they seek counsel from those that have the ear of the Emperor, or come together to discuss furthering their goal.
Farther out from this center of power are the residences of those that hold minor positions, or important businessmen. Here too may be the those that hold a position of leadership in the fighting forces.
Further out, are the buildings and households of those that ply their wares or conduct the daily business of trade. They are closer to a great river that serves both as a means of transportation and for easement of trading goods from other places. A man has to make a living, after all. Here too are the residences of those that make up the armies, and those of lesser positions.
On the outskirts of town are the residences of those less fortunate, but even here there is evidence of the ruler's hand, as towers stand strategically placed, the first line of defense. The towers may even stand with a high city wall linking them together.
Here are the pictures of cities I think of when I think of the Empire that embodies those followers of what Barnabas stands for:
Wurzburg, Germany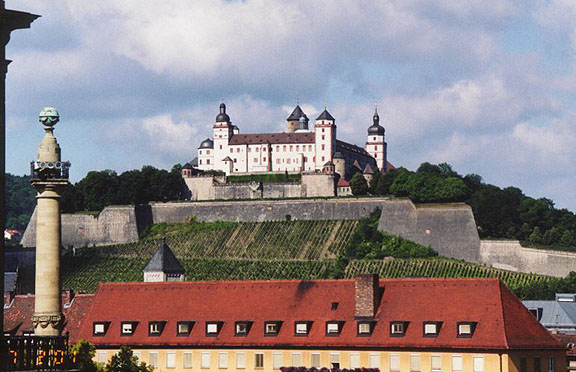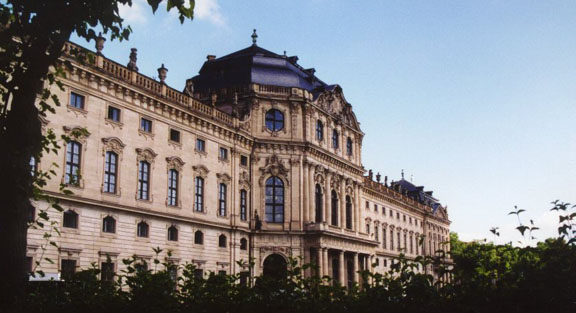 Torino, Italy:
These are my thoughts. What are some other thoughts or suggestions?